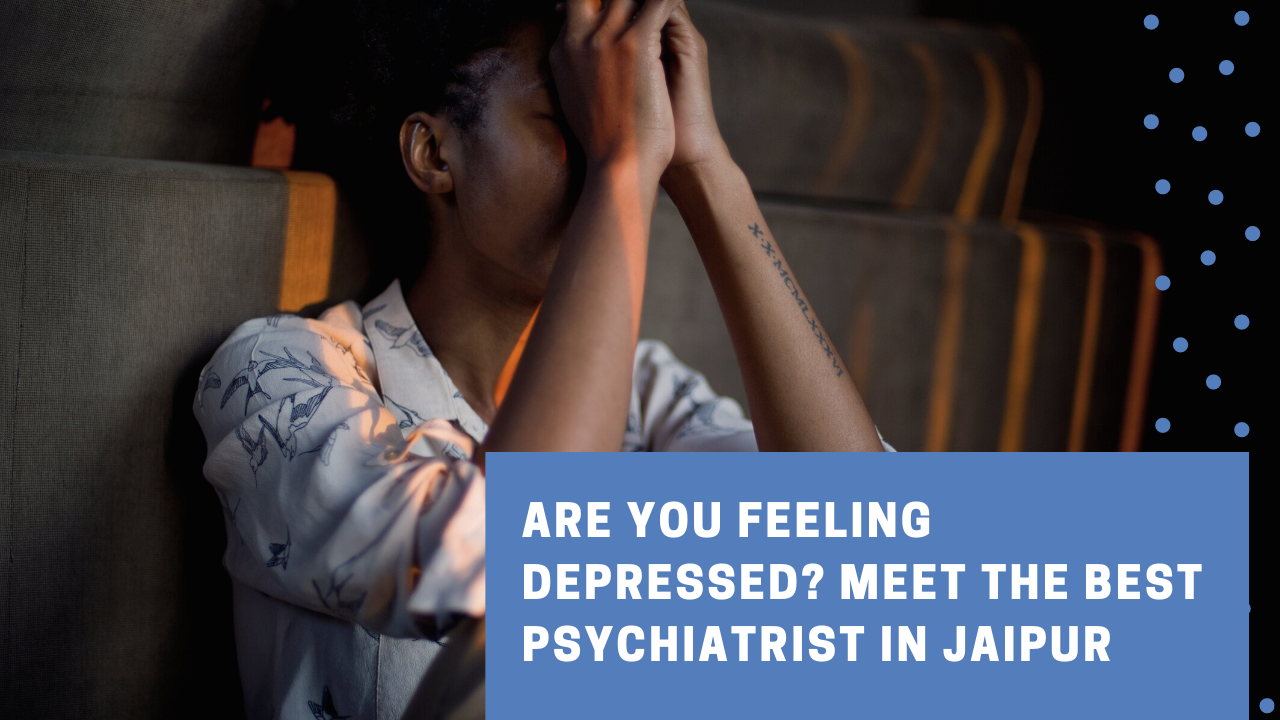 Are You Feeling Depressed? Meet the Best Psychiatrist in Jaipur
In today's time, people are very conscious to their health. They do everything to maintain a balance between their physical and mental health. They follow all those things that make them mentally healthy and fit. With the penetration of new technologies, the healthcare system has become more smart and advanced than before. From online consultation with the doctor to medicine delivery, we have smart devices to get many things done.
In this world, there are many diseases that have impacted many lives. Mental illness is one of them, which has also made a massive impact on human beings. Every third person in today's time facing a mental health problem. In order to cope with the pressure or anxiety, men are made to undergo lots of stress, which indeed affects their mental health. If a person in your friends, and families are facing such a problem, advise them to consult with the best Psychiatrist in Jaipur.
Good mental health is necessary to maintain good physical health.
What Is a Psychiatrist?
A psychiatrist is a physician who specializes in psychiatry, the branch of medicine devoted to the diagnosis, prevention, study, and treatment of mental disorders. Psychiatrists are medical doctors, unlike psychologists, and must evaluate patients to determine whether their symptoms are the result of a physical illness, a combination of physical and mental ailments, or strictly psychiatric. Here we will discuss the best Psychiatrist doctor in Jaipur. Also, if you have stress related to sexual problems, you should definitely visit the best sexologist in Jaipur.
However, there are various Top Psychiatrist Doctors in Jaipur, but whose work patients praise the most is Dr. Kapil Sharma.
Dr. Kapil Sharma is the best Psychologist in Jaipur who has been awarded many times for their outstanding work.
He is a highly qualified psychiatrist in Jaipur with 13+ years of experience in the field. He completed MBBS from Kolkata and MD in psychiatry from SMS Medical College & Hospital, Jaipur.
With extensive experience in mental health, he can easily cure patients who have mental health problems.
He specializes in the following diseases-
Neuropsychiatrist
Drug/Alcohol Addiction
Sleep Problems
Tic disorder
ADHD
Autism: During childhood
Migraine Headache
Fits / Seizures
Old age problems
Suicidality
OCD
Headache
Schizophrenia
Bipolar Disorder
Anxiety
Depression
Mental Health & Neurological Problems
What treatments he provides-
Dr. Kapil Sharma provides and recommends a range of treatments, including-
Psychological treatment (also called psychotherapy or talking therapy)
Medication
Brain stimulation therapies, such as electroconvulsive therapy.
Conclusion
If you or your family member is suffering from mental health problem then book an appointment today from the comfort of your home and consult Dr. Kapil Sharma for better treatment and results as well.
Known as the best Psychiatrist in Jaipur, Dr. Kapil Sharma can help you with better treatment and a quick result as well.