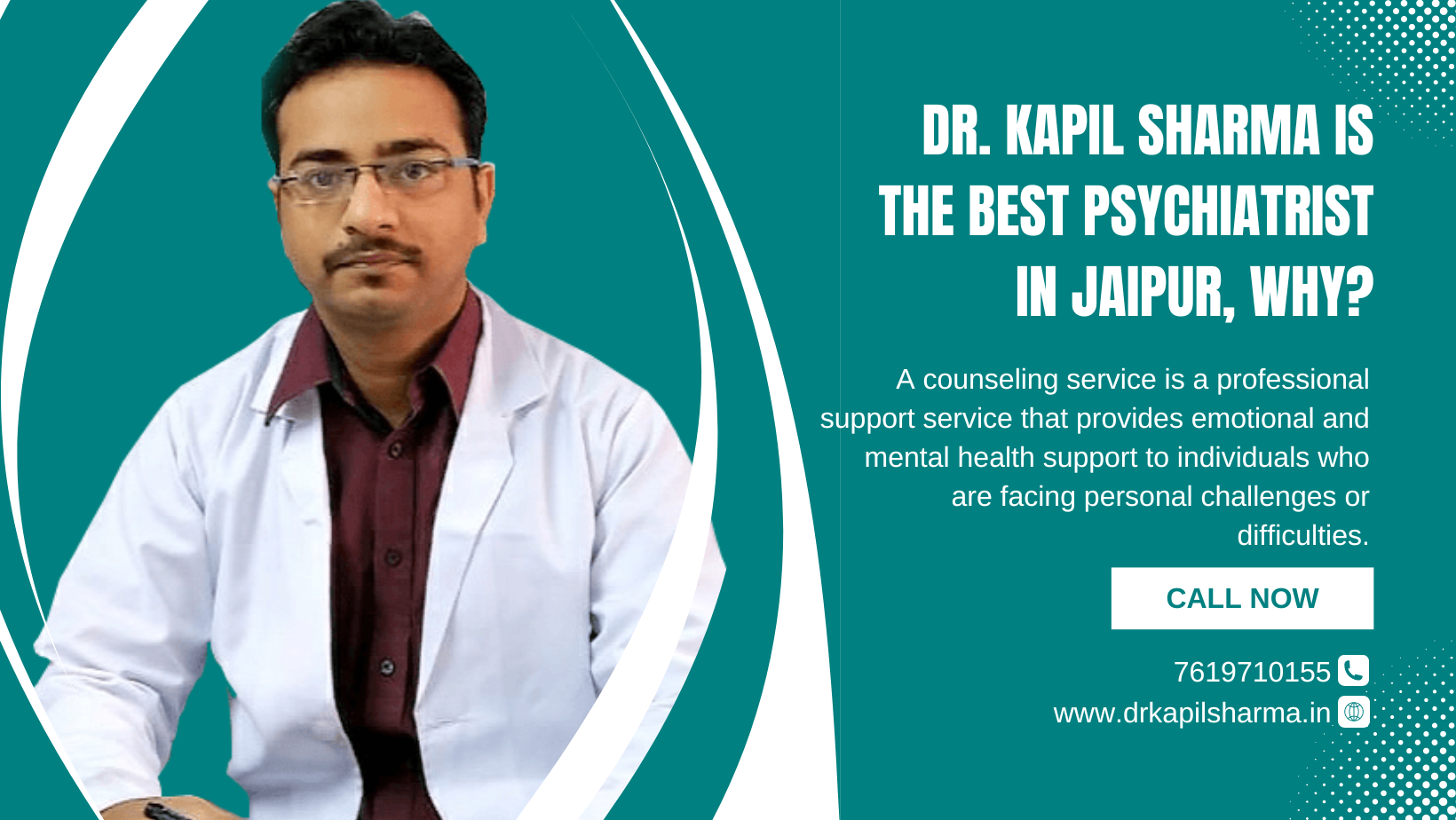 Dr. Kapil Sharma Is The Best Psychiatrist In Jaipur, Why?
Are you struggling with mental health issues and looking for a trusted psychiatrist in Jaipur? Look no further! Dr. Kapil Sharma is here to help. With his expertise, compassion, and dedication to patient care, Dr. Sharma has earned a reputation as the best psychiatrist in Jaipur.
Dr. Kapil Sharma is a highly qualified and experienced psychiatrist who has been practicing in Jaipur for over a decade. He holds an MD in Psychiatry from a prestigious institute and has received extensive training in various aspects of mental health care. His in-depth knowledge and clinical expertise in the field of psychiatry make him a go-to choice for patients seeking help with mental health concerns.
One of the key reasons why Dr. Kapil Sharma stands out as the best psychiatrist in Jaipur is his holistic approach to mental health care. He believes that mental health issues require a comprehensive approach that considers the physical, psychological, and social aspects of a person's life. Dr. Sharma takes the time to understand each patient's unique needs and tailors treatment plans accordingly. He employs evidence-based therapies and combines them with a compassionate and empathetic approach, ensuring that patients receive the best possible care.
Dr. Sharma's dedication to his patients is exemplary. He takes the time to listen to his patients with genuine empathy, creating a safe and non-judgmental environment for them to share their concerns. He values the importance of building a trusting and therapeutic relationship with his patients, which forms the foundation of effective treatment. He educates his patients about their condition, involves them in the decision-making process, and encourages them to take an active role in their own recovery journey.
Another noteworthy aspect of Dr. Kapil Sharma's practice is his versatility in treating a wide range of mental health conditions. He has expertise in managing conditions such as depression, anxiety, bipolar disorder, schizophrenia, obsessive-compulsive disorder (OCD), post-traumatic stress disorder (PTSD), and many more. He also specializes in addiction psychiatry and provides comprehensive care for individuals struggling with substance abuse issues.
Dr. Sharma's commitment to advancing his field is evident in his involvement in research and professional organizations. He stays updated with the latest developments in psychiatry and incorporates evidence-based practices into his treatment approach. He also actively engages in community awareness programs, spreading knowledge about mental health and reducing the stigma associated with mental illness.
Dr. Kapil Sharma's clinic is well-equipped with modern facilities and offers a comfortable and welcoming environment for patients. His staff is courteous and supportive, making sure that patients feel cared for and respected throughout their treatment journey.
In conclusion, Dr. Kapil Sharma is undoubtedly the best psychiatrist in Jaipur. His holistic approach, compassionate care, versatility in treating various mental health conditions, commitment to advancing the field of psychiatry, and patient-centric approach make him a trusted and reliable choice for individuals seeking mental health care. If you or your loved one is struggling with mental health issues, don't hesitate to reach out to Dr. Sharma for expert guidance and compassionate care. Your mental health and well-being are in safe hands with Dr. Kapil Sharma.