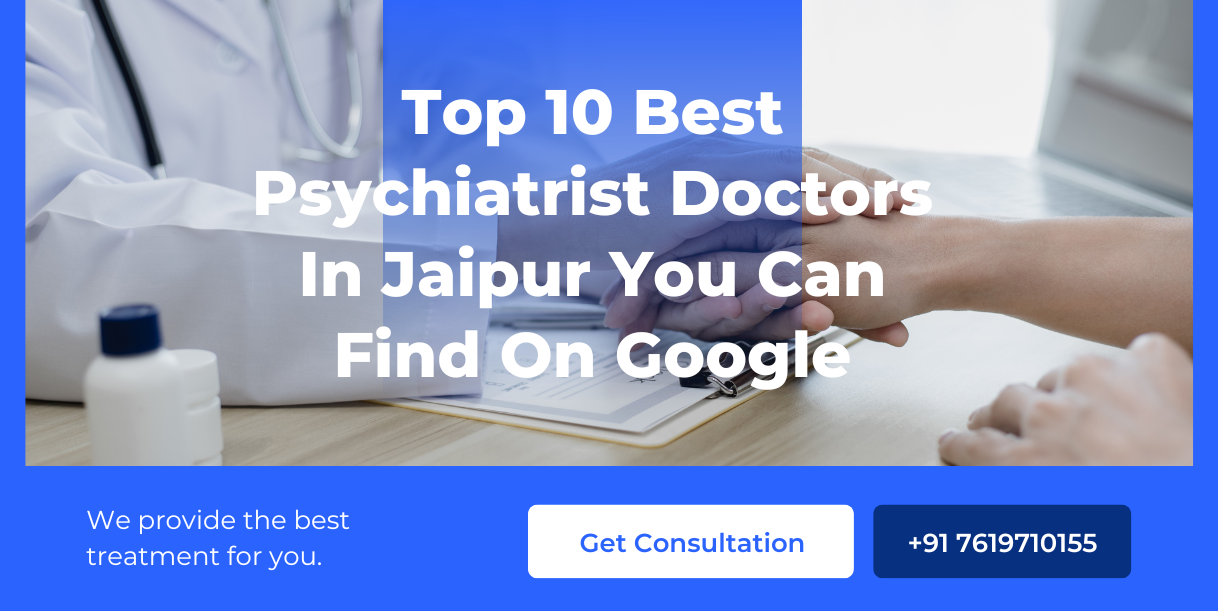 Top 10 Best Psychiatrist Doctors In Jaipur You Can Find On Google
How do you find the best psychiatrist in Jaipur? While many people might not know where to start, it's actually much easier than it seems. A lot of people will use the internet as their first resource when they need to find medical professionals, and there are a number of great places online where you can find the best psychiatrist doctors in Jaipur. We've compiled a list of the top 10 best psychiatrists that you can find on Google if you're looking for one.
Benefits of Psychiatrist Professionals
Psychiatrist professionals offer a wide range of benefits to patients.
They can help patients understand and deal with their mental health issues.
They can provide medication and therapy to help patients cope with their symptoms.
They can also provide support and guidance to patients and their families.
Psychiatrists can also help patients make lifestyle changes that can improve their mental health.
General Information about the Profession
To become a psychiatrist, one must first complete an undergraduate degree, followed by a four-year medical degree. After completing medical school, psychiatrists must complete a four-year residency in psychiatry. During their residency, they receive training in various aspects of mental health care, including diagnosis and treatment of mental disorders.
Psychiatrists are medical doctors who specialize in diagnosing and treating mental illness. They use a variety of techniques to help their patients, including medication, psychotherapy, and hospitalization. Psychiatrists are also trained to provide preventive care and to work with other professionals to ensure that their patients receive the best possible care.
There are many different types of psychiatrists, each with their own area of expertise. Some psychiatrists specialize in treating specific disorders, such as anxiety or depression. Others may focus on specific populations, such as children or the elderly. Still others may work in research or teaching positions.
No matter what type of psychiatrist you choose, it is important to find one who is a good fit for you. Be sure to ask about their experience treating patients with your particular condition. You should also feel comfortable talking to them about your personal history and any concerns you have about your mental health.
Top 10 Best Psychiatrist Doctors in Jaipur
Dr. Kapil Sharma – MBBS, MD (Psychiatry), Consultant Psychiatrist
Dr. Amit Agarwal – MBBS, MD (Psychiatry) – Senior Consultant Psychiatrist
Dr. Akhilesh Sharma – MBBS, MD (Psychiatry), DNB (Psychiatry) – Consultant Psychiatrist
Dr. Ashish Jain – MBBS, MD (Psychiatry), DNB (Psychiatry) – Senior Consultant Psychiatrist
Dr. Brijesh Arora – MBBS, MD (Psychiatry) – Consultant Psychiatrist
Dr. Deepak Saxena – MBBS, MD (Psychiatry), DNB (Psychiatry)
Dr. Girish Joshi – MBBS, MD (Psychiatry)
Dr Jawahar Lal Sharma– MBBS, MD (Psychiatry), FIPS
Dr Kapil Grover– MBBS, MD (Psychiatry), DPM
Dr Kusum Verma– MBBS, MD (Psychiatry), MNAMS