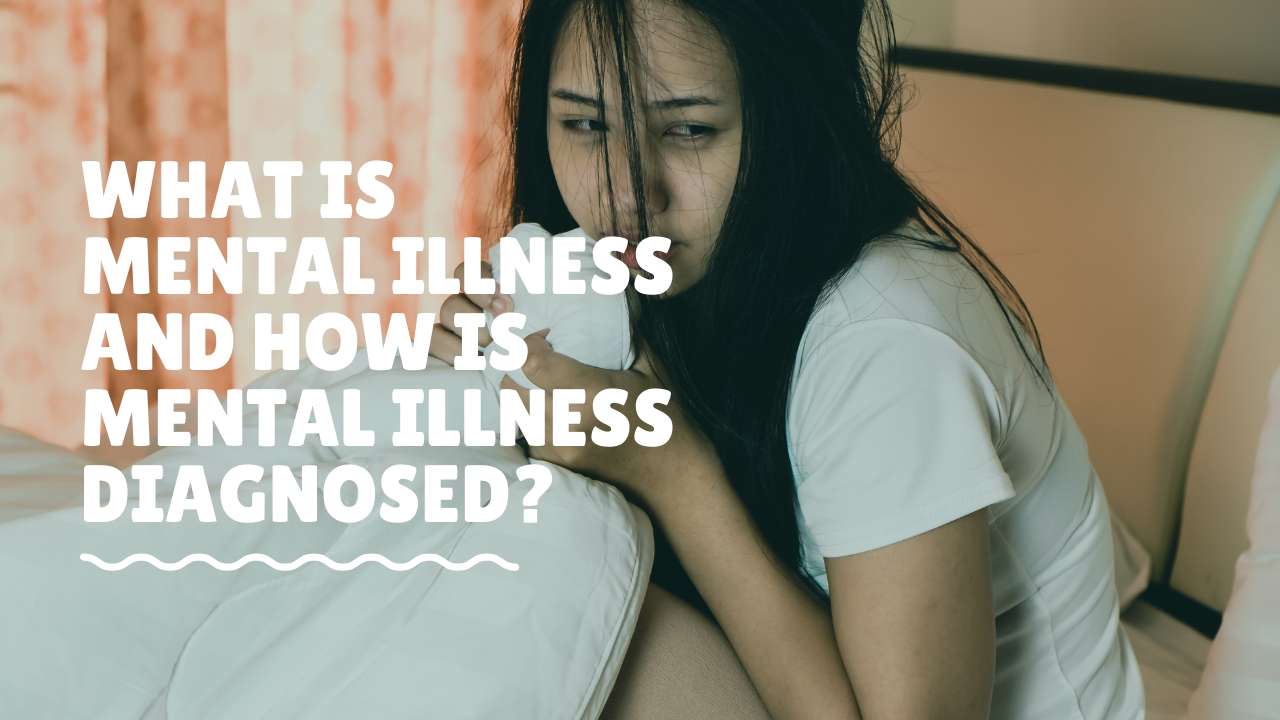 What Is Mental Illness And How Is Mental Illness Diagnosed?
Mental problems such as anxiety and depression can be normal reactions to stressful life situations and are often transient. It is important not to diagnose reactions as diseases that are normal in life, and at the same time, early detection of mental conditions can positively affect the prognosis.
Mental Health According To WHO
What the concept of mental health includes is discussed at the research level. A rigorous approach includes several aspects: emotional, psychological and social well-being. According to the WHO, mental health is a state of mental well-being where each person can fulfill their own abilities, deal with general stresses, be productive and contribute to the society in which he or she lives. Mental health therefore means more than the absence of mental illness and includes both the individual experience and the relationship between the individual and the social context in which he lives.
Mental Health and Mental Illness Can Occur Simultaneously
The definition of mental health is not so clear, but most researchers agree that it is not just the absence of mental illness. Mental health is described as a state in which many facets of human existence function well, thus a person feels joy, feels good alone with himself, with other people and in relation to society. According to some researchers, mental health and mental illness in an individual can occur at the same time.
How Is Mental Illness Diagnosed?
Serious mental illness is a psychiatric condition that manifests itself in a disorder that can be tested based on various diagnostic criteria. One of these diagnostic systems is the WHO International Classification of Diseases. Another widely used system is the Diagnostic and Statistical Manual of Mental Disorders, DSM, published by the American Psychiatric Association. At the clinical level, the DSM guidelines are relevant outside the United States of America, but officially, the ICD system is used for diagnosis in Swedish healthcare.
It is important that in case of showing any mental health illness symptoms, you need to get in touch with the best psychologist in Jaipur who will help you overcome the problem and, if external help is required, contact the best psychiatrist in Jaipur to complement your treatment.
Under What Conditions Do You Need To A Psychiatrist?
Psychiatrist doctor are responsible for the diagnosis of serious mental health and mental illness.
Here are some problems related to mental health for which a psychiatrist is generally seen are-
Hallucinations
Panic attack
Hear voices
Suicidal thoughts
Among others.
Symptoms That Require The Intervention Of A Psychiatrist
Another way to consider when to go to the best Psychiatrist doctor in Jaipur is to analyze changes in different scenarios of our life.
Changes In Daily Life
There are disturbances in daily life that must be treated because they represent serious symptoms of mental health problems.
Sudden weight loss
Diet or excessive food intake
Excess or lack of sleep
Memory or concentration problems
Changes In Behavior
Similarly, changes associated with behavior and mood that occur with high intensity will be signs for a psychologist to recommend you to a psychiatrist-
Abnormal excess worry
Slowed or fast thinking
Extreme mood swings
Excessive and uncontrollable anger at partner, friends, family, or strangers
Unusual Thoughts
While an online psychologist can help you with unusual thoughts, depending on the severity, it may require help from a psychiatrist.
Here are some signs to consider-
Permanent paranoid thinking
Obsessions that cannot be controlled and are inordinate
Excessive fear in which psychotherapeutic strategies are not enough
Constant hallucinations
Conclusion
Remember, if you present any of the aforementioned symptoms or observe long-term difficulties, do not hesitate to seek the guidance of the best Psychologist in Jaipur. There are various top Psychiatrist Doctors in Jaipur who are also available online to help you with stimulation therapies.
You can also consult to Dr. Kapil Sharma for any mental health issues you are facing.